Biography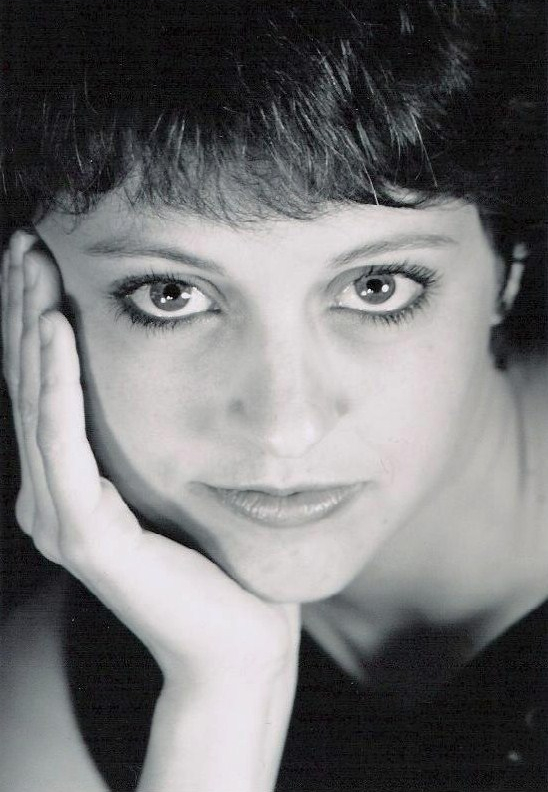 Lisa Rehwoldt, a native of Santa Barbara, California, made her debut with the Santa Barbara Symphony at the age of twelve as first prize winner in the Santa Barbara Young Soloists Competition. She has since made numerous appearances with orchestra, including the Santa Barbara Chamber Orchestra, the Santa Maria Symphony, the Rainier Symphony in Seattle, Washington, and the Contra Costa Chamber Orchestra in the San Francisco Bay Area. A top prizewinner in the Westminster Graduate Piano Competition in Princeton, New Jersey, the Young Musicians Foundation Competition at Ohio State University, and the Contra Costa Chamber Orchestra Concerto Competition in California, Rehwoldt also received honors in the Dorthy Anderson International Competition in Seattle and the Young Keyboard Artists International Competition at the University of Michigan. She has been chosen to perform as soloist in the master classes of such renowned artists as Konrad Wolff, Paul Schenly, Jerome Lowenthal, William Race, Jane Allen, and Lili Kraus, who praised Rehwoldt for "the joy she brings in her playing." A scholarship recipient to the Music Academy of the West, Rehwoldt has appeared as soloist in the Baltimore-Washington area at Baltimore's University Baptist Church Concert Series, Sundays at Three in Columbia, and on the Rising Star Concert Series in McLean, Virginia.

As chamber musician, Rehwoldt has appeared on the Music in the Mansion series at Strathmore Hall, the BSO series Chamber Music by Candlelight, Sundays at Central in Baltimore, and Sundays at Three in Columbia, as well as appearances as collaborator in the chamber music master classes of Bernard Greenhouse, Zara Nelsova, Ani Kavafian, and Martin Katz. Rehwoldt and HCC colleague Dr. Kristina Suter are members of the piano duo Accordare, known for their "snappy precision" and "spirited performance style" (The Baltimore Sun). Accordare has appeared in concert on the West Coast and in the Baltimore-Washington area, including the Meyerhoff Symphony Hall in Baltimore and the premier of a new two piano work by Kevin Olson commissioned to commemorate the opening of HCC's new Horowitz Visual and Performing Arts Building.
Dr. Rehwoldt has served on the music faculty of Howard Community College since 2000, teaching music theory, ear training, music literature, music appreciation, piano class, and applied piano lessons. Rehwoldt has previously taught at Notre Dame of Maryland University, CCBC Essex, held a teaching assistantship at Peabody Conservatory, and taught under the auspices of the student teaching program at Oberlin Conservatory. At the 1999 CUNY Graduate Students in Music Symposium in New York City, Rehwoldt presented the topic Schoenberg Amidst the "Brahms Fog": The Significance of Brahms to the Formation of Atonality. A 2004 recipient of the Maryland State Music Teachers Association Judith A. Ferencz Teaching Grant, Rehwoldt is a member of Pi Kappa Lambda, Mu Phi Epsilon, and the Music Teachers National Association. She has been active as master class teacher, competition adjudicator, and private teacher.
Teaching Experience
I have been teaching in Howard and Baltimore Counties since 1995. I have taught piano lessons through my private studio as well as at Howard Community College, Notre Dame of Maryland University, CCBC Essex, Belvoir Camp for Fine and Performing Arts in Lenox, Massachusetts, and at Oberlin College through the Supervised Student Teaching Program.
Philosophy
My teaching philosophy is based on the premise that piano playing is a skill achieved through enthusiasm, motivation, and consistency in attendance of lessons and practice at home. It has been my experience that when student, teacher, and (if applicable) parents have these three attributes, amazing progress and achievement can occur! The incredible cultural and personal value of music is truly available to anyone who is dedicated.
I prefer to personalize my approach to each student according to their strengths and weaknesses. I am classically trained, and therefore the core of my teaching focuses on the classical repertoire (the origin of all Western music!). However, I am happy to accommodate the student that wants to supplement his/her musical learning with jazz or popular music.
Lessons include instruction in theory, technique, sight reading, and repertoire. Adult students may want to tailor the lesson to their own specific goals. Performance is always an integral part of my instructional goals for a student. For those students who are prepared and interested, competitive events are available and encouraged. Students will participate in two studio recitals per year. Music is required to be memorized for piano solo, but sheet music can be used when playing duets. Performance is a powerful motivational tool, and her approach is that music is most fulfilling when shared with others!