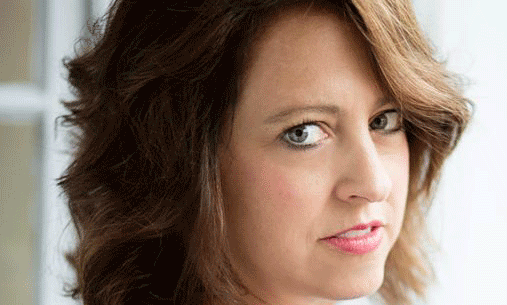 Empowering Musical Legacies: Looking Back and Paying it Forward in a Lifetime at the Piano
HCC Faculty pianist Lisa Rehwoldt presents a recital exploring the symbiotic relationship between piano teacher and student, and the inspirational repertoire that is the focus of this unique relationship. Works by Brahms, Scriabin, Chopin, and McGarvey.
DATE/TIME: Sunday Nov. 10, 2019, 4:00 pm - 6:00 pm
LOCATION: Monteabaro Recital Hall, Horowitz Visual and Performing Arts Center,10901 Little Patuxent Pkwy, Columbia, Maryland 21044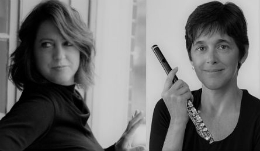 Lisa Cella and Lisa Rehwoldt in Concert
MBC faculty member and flutist Lisa Cella will be joined by pianist Lisa Rehwoldt in a program surveying standard works in the flute literature. Their program will feature:
Flute Sonata — Francis Poulenc
Mazurka in A minor, Op. 17, No. 4, and Ballade No. 2 in F minor, Op. 38 — Frédéric Chopin
Sonata in E Major, BWV 1035 — Johann Sebastian Bach
Duo for Flute and Piano — Aaron Copland
Among Fireflies — Elainie Lillios
A champion of contemporary music, Lisa Cella has performed throughout the United States and abroad. She is artistic director of San Diego New Music and a founding member of its resident ensemble, NOISE. With NOISE, she has performed the works of young composers all around the world, and is co-artistic director of NOISE's annual festival of modern music, soundON. She co-founded the flute collective inHALE, a group dedicated to developing challenging and experimental repertoire for two and three flutes. inHALE was an invited ensemble at the National Flute Association Convention in San Diego in August of 2005. She, along with Franklin Cox, is a founding member of C2, a touring flute and cello duo. As a soloist, she has performed both nationally and internationally and is a faculty member of the Soundscape Festival of Contemporary Music in Maccagno, Italy and Nief Norf based in Knoxville, Tennessee. Her undergraduate work was completed at Syracuse University and she received a master of music degree and a graduate performance diploma from Peabody Conservatory. She received a doctor of musical arts degree in contemporary flute performance at the University of California, San Diego. Her teachers included John Oberbrunner, Robert Willoughby, and John Fonville. She is an associate professor of music at UMBC and a founding member of its faculty contemporary music ensemble, Ruckus.
Lisa Rehwoldt holds the degrees of doctor of musical arts and master of music in piano performance from the Peabody Conservatory, and the Bachelor of Music degree in piano performance with a minor in music history from Oberlin College. She counts among her teachers Lana Bodnar, Joseph Schwartz, Paul Schenly, Theodore Lettvin, and Ellen Mack. Rehwoldt has served on the music faculty of Howard Community College since 2000, teaching music theory, ear training, music literature, music appreciation, piano class, and applied piano lessons. She also serves on the faculty at Notre Dame of Maryland University. Rehwoldt has previously taught at CCBC Essex, held a teaching assistantship at Peabody Conservatory, and taught under the auspices of the student teaching program at Oberlin Conservatory. At the 1999 CUNY Graduate Students in Music Symposium in New York City, Rehwoldt presented the topic "Schoenberg Amidst the 'Brahms Fog': The Significance of Brahms to the Formation of Atonality." A 2004 recipient of the Maryland State Music Teachers Association Judith A. Ferencz Teaching Grant, Rehwoldt is a member of Pi Kappa Lambda, Mu Phi Epsilon, and the Music Teachers National Association. She is active as master class teacher, competition adjudicator, and private teacher.
DATE/TIME: Sunday, March 31st, 3:00 PM - 5:00 PM
LOCATION: Earl and Darielle Linehan Concert Hall, University of Maryland, Baltimore County, 1000 Hilltop Circle, Baltimore, MD 21250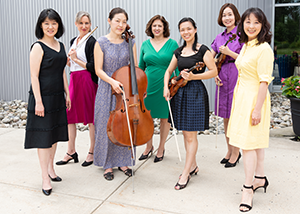 Gershwin & Bernstein Centennial Celebration Concert
Join HCC Music Faculty for a musical celebration of Bernstein and Gershwin's Centennial Anniversary. The program will include songs by Gershwin and Bernstein, arrangements of selected songs from Porgy and Bess for violin and piano, a work inspired by Embraceable You for flute and piano, selected movements from Bernstein's Piano Trio, Bernstein's Anniversaries for the Piano, and a two-piano arrangement of Gershwin's Cuban Overture.

Yoon Young Bae, Violin
Yoon Nah Cho, Cello
Wei-Der Huang, Piano
Yi-Hsin Cindy Lin, Violin
Melissa Lindon, Flute
Lorriana Markovic, Soprano
Hsien-Ann Meng, Piano
Christine O'Meally, Soprano
Lisa Rehwoldt, Piano
DATE/TIME: Saturday Oct 6, 2018 7:30pm - 9:30pm
LOCATION: Monteabaro Recital Hall, Horowitz Visual and Performing Arts Center, 10901 Little Patuxent Pkwy, Columbia, Maryland 21044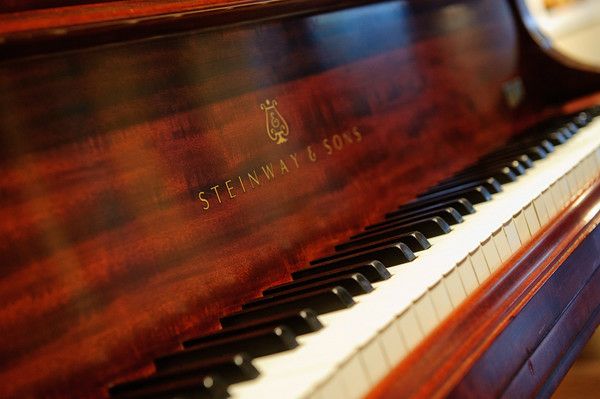 Arts Club of Washington Recital Series
Do you love the music of Brahms and Copland? Feed your classical music craving on March 17, 2017 with a noontime recital performed by Lisa Rehwoldt on the Arts Club of Washington Recital Series!

The concerts are free and open to the public, and typically last for about a half hour. Reservations are not required.
DATE/TIME: Friday, March 17, 2017 at 12:00 PM

LOCATION: Arts Club of Washington, 2017 I Street, Northwest, Washington, DC 20006